Ahead of the Partnership Women's Day we are excited to launch a new series of mini-episodes of the Partnership Podcast.  In these "Tales from the Partnership" we will hear how the Lord has been encouraging women across our churches during the past year.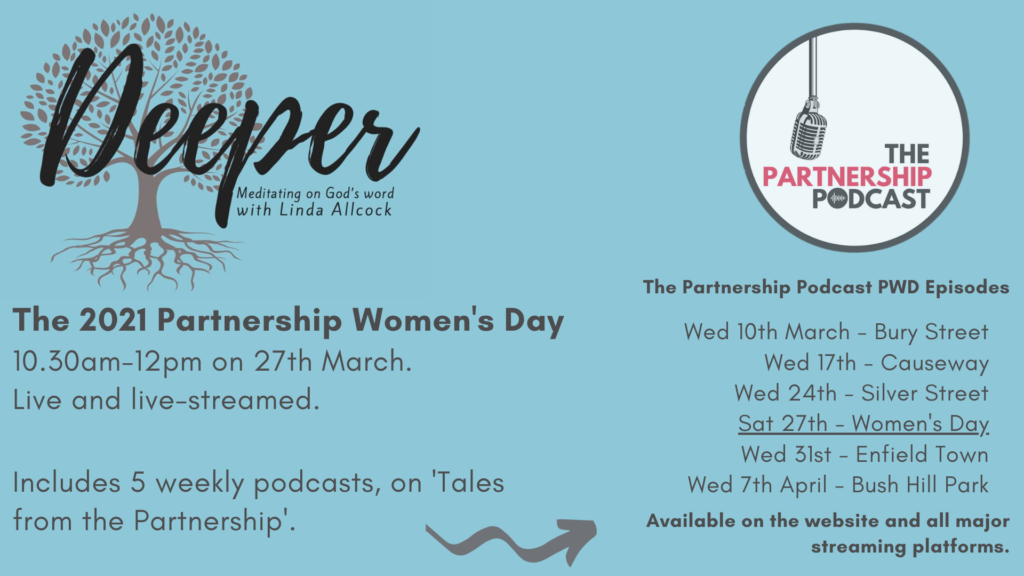 The first Tale came from Bury Street Community Church: Tricia spoke to Sharon about some of the challenges and encouragements of lockdown and how we can be praying for Bury Street church over the weeks and months ahead.  You can listen here (or, alternatively, it (and other episodes of the Partnership Podcast) is available on Spotify, Apple Podcasts, Google Podcasts and many other streaming services).
Watch out for future episodes – we will be releasing a new one each Wednesday over the next month.