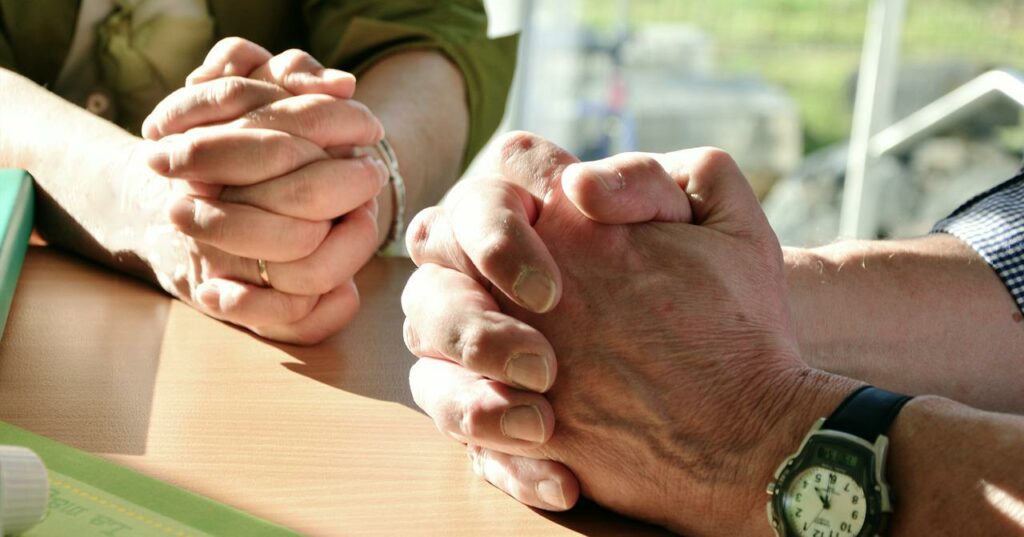 On 7th January we gathered our churches together for an evening of prayer to look back on what God has been doing through our partnership and to look forward to all that he might do in the coming year. Please feel free to use the following prayer points as the basis of prayer for the partnership in 2022.
Looking Back With Thankfulness
Bury Street – Give thanks that in the past few months there has been a greater boldness in the church family in speaking about the Lord Jesus to non-believing friends and family and that there has been an openness from friends and family to speak about these things. 
Bush Hill Park – We thank God for the encouragement of new people joining our congregation, existing members persevering and growing, and unbelievers having the chance to hear the gospel.
Causeway – Praise God that we have welcomed new attenders and members to our church family this year and seen the Lord grow the fruit of the Spirit in our lives.
Enfield Town – Praise the Lord for sustaining our church family, raising up new elders and leaders, bringing in new visitors and members to the church, and the encouragement of seeing baptisms.
Silver Street – Give thanks that despite a number of the church family moving on last year, the Lord has raised up newcomers. Give thanks for those baptised, coming into membership & serving on teams, as well as new contacts in the community.
Looking Ahead With Eagerness
Bury Street – As our plans form for AP4L pray that we reach people who have never heard the Gospel in our area and we would see a conversion.
Bush Hill Park – We would love to see the gospel progress among unreached people in our community, as well as offering hope to those who are struggling with grief.
Causeway – We would love AP4L to help equip and shape us for a life of evangelism so our main emphasis will be on encouraging everyone to be more intentional with at least one person in pray and loving action.
Enfield Town – Pray that we would have boldness to share our faith in the places the Lord has put us and as we engage with the local community. Pray that planned events might be a way to connect with people and share the hope we have in Jesus.
Silver Street – Pray that we would be equipped with the tools and enthused with the confidence to share Jesus with the people in our personal networks this year.